30 kg/m2). 1064 were men and 698 women (20–89 years old). Adherence to Mediterranean diet was assessed through a diet-score that was based on a validated food-frequency questionnaire. Blood pressure was measured and also fasting glucose, insulin and blood lipids. Insulin sensitivity was also assessed by the homeostasis model assessment (HOMA) approach (glucose × insulin/22.5). Results Individuals with excess bodyweight in the highest tertile of diet score, were more insulin sensitive than those in the lowest tertile (11.4% lower HOMA, p = 0.06), had 13% lower levels of total cholesterol (p = 0.001) and 3 mmHg decrease of systolic blood pressure levels (p < 0.001), when adjusted for age, sex and BMI. Multivariate analysis after taking into account several confounders demonstrated that insulin sensitivity, total cholesterol and systolic blood pressure were independently but only modestly correlated with Mediterranean diet in people with excess bodyweight. Conclusion Adherence to Mediterranean diet is modeslty associated with a better insulin sensitivity, lower levels of total cholesterol and lower levels of systolic blood pressure in overweight and obese subjects. This may suggest that compared to general population, the beneficial effect of this diet in cardiovascular system of excess body weight people is limited."/>
Skip to main content
Article metrics
Last updated: Mon, 15 Aug 2022 21:42:15 Z
Access & Citations
Citation counts are provided from Web of Science and CrossRef. The counts may vary by service, and are reliant on the availability of their data. Counts will update daily once available.
Online attention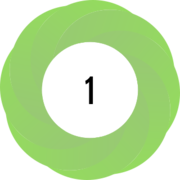 This article is in the 1st percentile (ranked 250,572nd) of the 289,138 tracked articles of a similar age in all journals and the 1st percentile (ranked 1st) of the 1 tracked articles of a similar age in Lipids in Health and Disease
View more on Altmetric
Altmetric calculates a score based on the online attention an article receives. Each coloured thread in the circle represents a different type of online attention. The number in the centre is the Altmetric score. Social media and mainstream news media are the main sources that calculate the score. Reference managers such as Mendeley are also tracked but do not contribute to the score. Older articles often score higher because they have had more time to get noticed. To account for this, Altmetric has included the context data for other articles of a similar age.