Please be sure to take a look at some of the top content published in Lipids in Health and Disease this year, thus far! Articles which performed well as far as citations, Altmetrics, and accesses are included.
Have a submission you want to make sure is right for Lipids in Health and Disease? Or a great idea for a new submission or thematic series? Tell our Editor-in-Chief, A. M. Abd El-Aty!
Editor-in-Chief
A. M. Abd El-Aty, Cairo University, Egypt
Aims and scope
Lipids in Health and Disease is an open access, peer-reviewed, journal that publishes articles on all aspects of lipids: their biochemistry, pharmacology, toxicology, role in health and disease, and the synthesis of new lipid compounds.
Lipids in Health and Disease is aimed at all scientists, health professionals and physicians interested in the area of lipids. Lipids are defined here in their broadest sense, to include: cholesterol, essential fatty acids, saturated fatty acids, phospholipids, inositol lipids, second messenger lipids, enzymes and synthetic machinery that is involved in the metabolism of various lipids in the cells and tissues, and also various aspects of lipid transport, etc. In addition, the journal also publishes research that investigates and defines the role of lipids in various physiological processes, pathology and disease. In particular, the journal aims to bridge the gap between the bench and the clinic by publishing articles that are particularly relevant to human diseases and the role of lipids in the management of various diseases.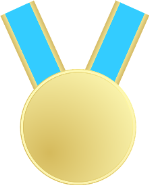 Reviewers of the quarter
Lipids in Health and Disease is pleased to implement a new platform of recognition every quarter, for the peer reviewers who provided the best performance along the parameters of acceptance rate, scrutiny of the reviews, completion, accepted-completion %, On time delivery-Completion %, and our Editor-in-Chief's evaluation rate. Please click here, to learn about our Reviewers of the Quarter.